Since academic year of 2018-2019, Pop choir EPIC has grown considerably. We are all working hard to master the old and new songs. Like our Facebookpage to stay up to date with all our performances and other fun news!
Since September 2018 EPIC performed at: 
Night University – October 4, 2018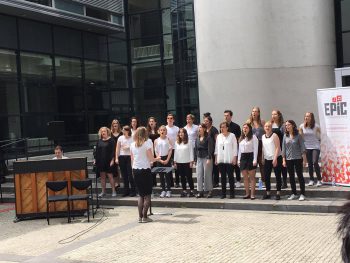 Kerstoptredens Amarant – December 14 and 22, 2018
L'Aventure Musicale – February 9 and 10, 2019
Koffieconcert Amarant – February 16, 2019
Tilburg in Koor – June 9, 2019
Opening Spoorpark – June 22, 2019
Last year we also participated in: 
Bredase Korenpicknick, University's got Talent, Tilburg Cultuurnacht, and the passion in the Opstandingskerk. Furthermore, we attended a song interpretation workshop on our rehearsal day last year!